Pathophysiology Cystic Fibrosis is caused by mutated CTFR protein. The CFTR protein is found on the apical surface of many hollow tissues notably the lungs, pancreas, gastrointestinal tract and sweat glands.
The CTFR protein is a transporter for Cl-. A mutated CFTR protein can not transport Cl- properly and as a result this causes a disregulated ion distribution. Whereever Cl- exists Na+ will follow because of the electrochemical gradient. When Na+ move water tends to follow.
This basic principle is the cause of the signs and symptoms seen in Cystic Fibrosis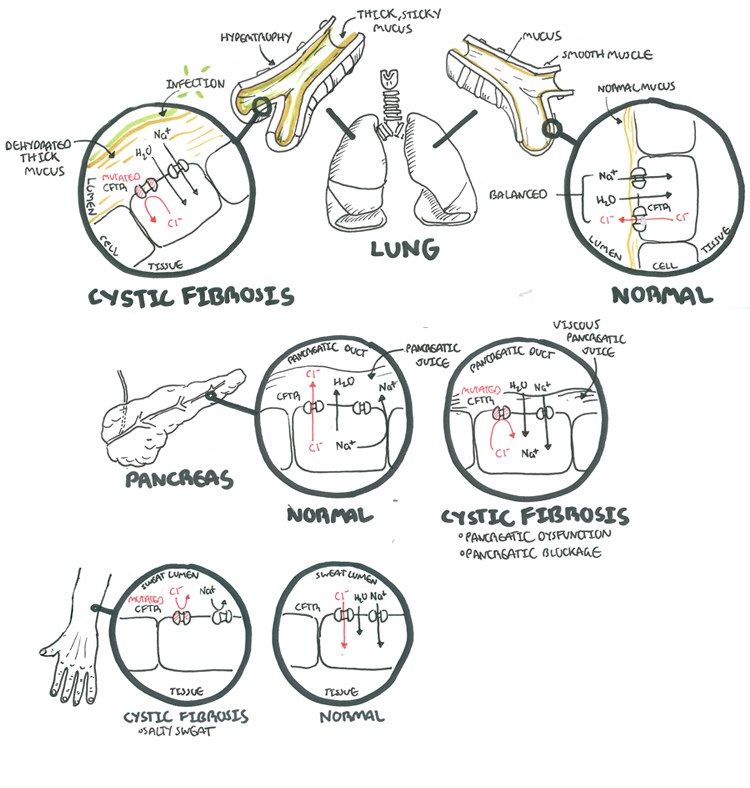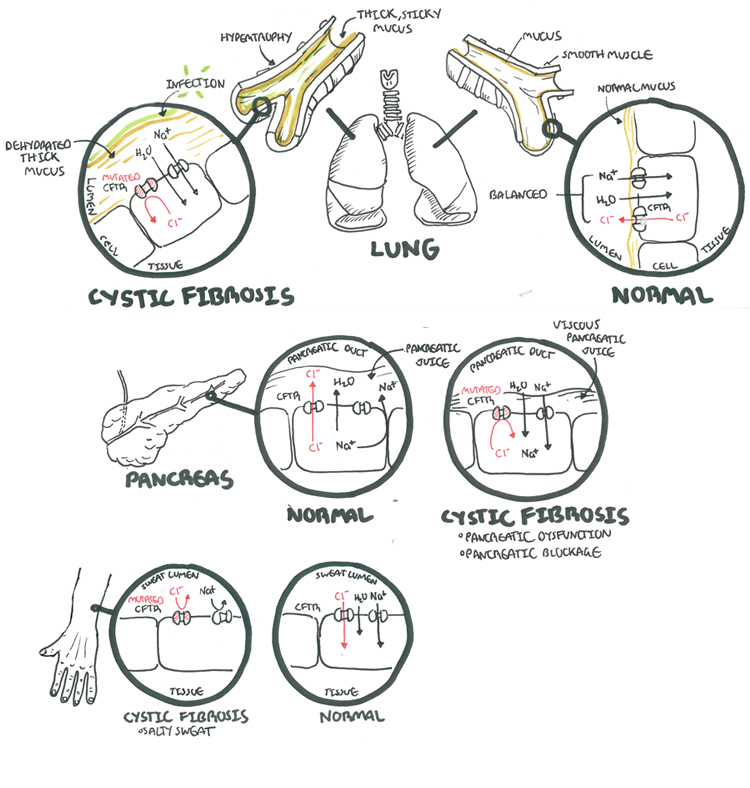 Remember Cystic Fibrosis is characterized by the triad of chronic obstructive pulmonary disease, pancreatic exocrine deficiency, and abnormally high sweat electrolyte concentrations.