Renal Anatomy
The urinary system consists of:
Kidneys
Ureters
Bladder
Urethra
The kidneys are retroperitoneal bean shaped organs thats sits between veretbral levels T11-L3, the left kidney sitting slightly higher then the right kidney.
The kidneys is divided into three sections:
Renal cortex - renal arches and renal columns
Renal Medulla - pyramids, papillae, major calyx, minor calyx
Renal Sinus - Pelvis, renal vessels and lymphatics
Arterial Supply
Aorta → Renal artery (L2) → Segmental artery → Interlobular artery → Cortical radiate artery → Afferent Arteriole → GLOMERULUS
Venous Drainage
GLOMERULUS → Efferent arteriole (has branches forming the Vasa recta) → Arcuate vein → Interlobar vein → Renal Vein → Inferior vena cava
Nephrons 
Functional units of Kidneys
Nephron's are structurally divided into two types:
Ureters are narrow muscular tube that transport urine to the bladder. There are three narrowed areas of each ureter:
Ureteropelvic junction
Ureteral segment
Ureterovesical junction
Bladder is a muscular organ which holds urine. The wall of the bladder comprises of four layers:
Adventitia
Detrusor muscle
lamina propria
Urothelium - specialised transitional cell epithelium (can stretch)
Urethra Arisis from the base of the bladder and is the passageway through which urine is discharged from the body. The female urethra is much shorter (3-4cm) than the male urethra (18+cm)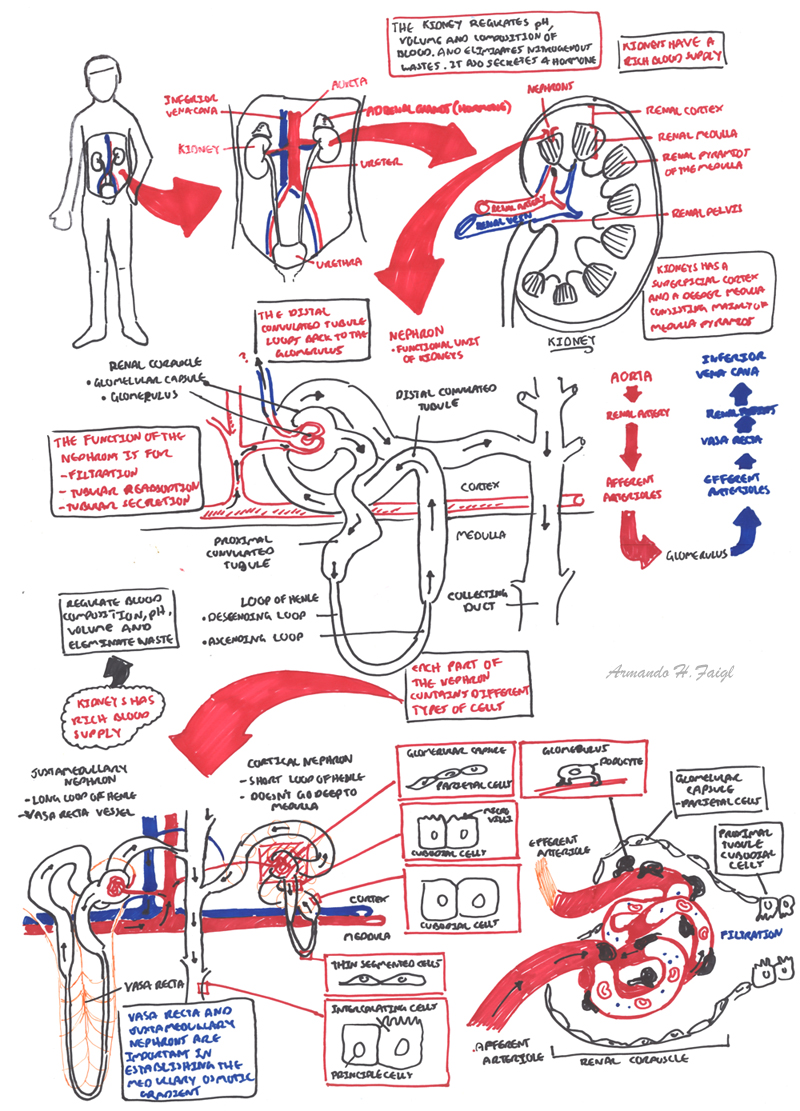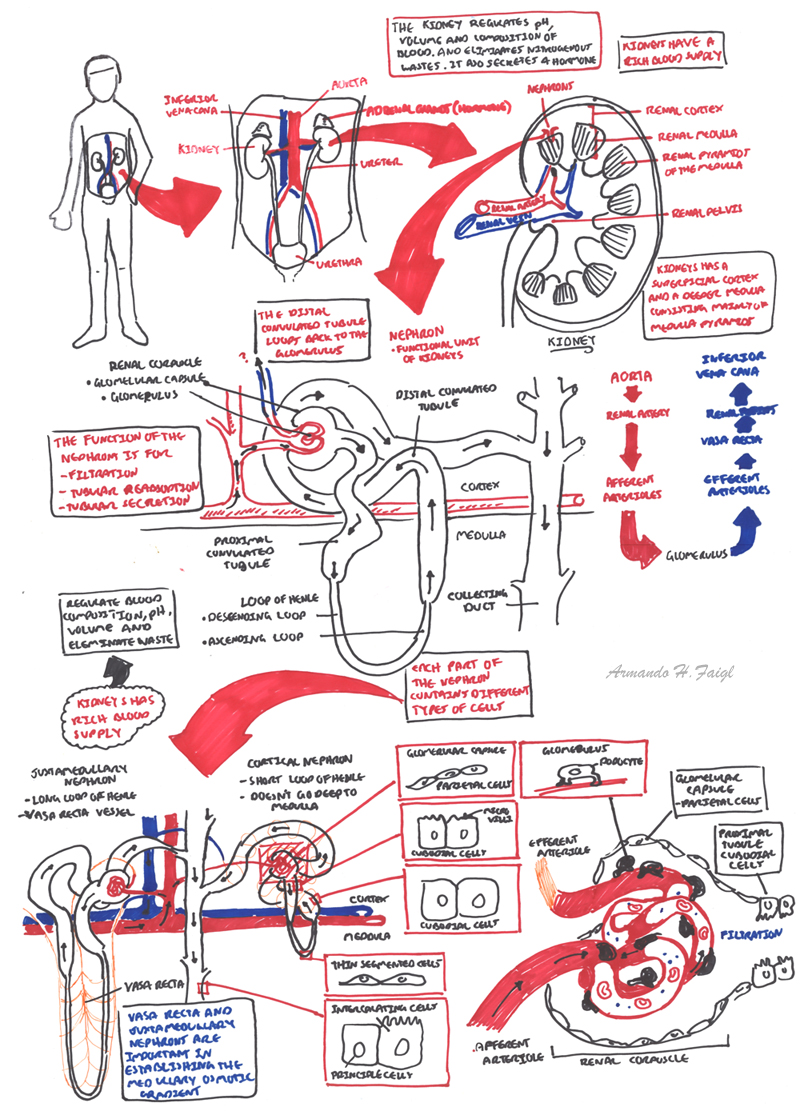 Renal Physiology
Regulation of plasma ionic composition
Regulation of plasma volume
Regulation of plasma osmolarity
Regulation of plasma hydrogen ion concentration (pH)
Removal of metabolic waste products and foreign substance from the plasma.